Neil Kerley
From Snoutslouts
Career Highlights
Playing
GFC League Player Number: 545
GFC League Debut: Round 1, 1967
West Adelaide(1952-1963)
South Adelaide(1964-1966)
Coaching
West Adelaide(1961-1962)
South Adelaide (1964-1966)
Glenelg (1967-1977)
West Torrens (1978-1980)
West Adelaide (1981-1984)
Central District (1988-1990)
West Adelaide (1992-1993)
Member of premiership teams with West Adelaide (1961) and South Adelaide (1964)
Five time best and fairest for West Adelaide and Glenelg
Captain of West Adelaide, South Adelaide and Glenelg (10 years total)
Played 32 games for South Australia, captain 6 years
All-Australian 1961
O'Halloran Trophy (Best player against Victoria) 1963
Premiership coach of West Adelaide, 1961, 1983, South Adelaide 1964 and Glenelg 1973
SANFL League coach 26 years total
SANFL State coach and State of Origin coach, 10 years
SANFL Life Member 1990
Inducted Australian Football Hall of Fame (1997)
Inducted Glenelg Hall of Fame (2001)
Inducted SANFL Hall of Fame (2002)

* Stats current to end of 2009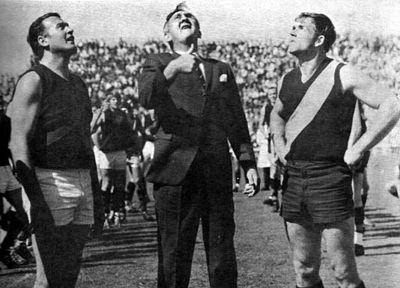 Biographical
Born: 20 February 1934 at Barmera, South Australia
Height: cm
Weight: kg
Recruited from: South Adelaide
Previous Clubs: West Adelaide
GFC League Debut: 1967
Guernsey Number: 1
Donald Neil Kerley - nicknamed "Knuckles" or "King" - is an iconic figure in South Australian football.
Kerley's South Australian National Football League (SANFL) playing career spanned 1952-1969. He played a total of 260 games for West Adelaide, South Adelaide and Glenelg. He was a successful coach with legendary discipline, but also a shrewd tactician.
He coached SANFL premiership sides at West (1961 and 1983), South (1964) and Glenelg (1973), during a 28-season coaching career. He represented South Australia 32 times, winning All-Australian selection in 1961, and went on to coach the State side for 10 seasons.
He came to represent the face of South Australian football, especially to Victorians, due to his passion for interstate State of Origin games.
See also